Application Deadline:
November 1
---
Interview Notification Deadline:
December 1
---
Interview Dates:
January 3, 5, 10 & 17, 2023
---
Program Start Date:
August 15
OSH-PIP Positions, Selection Criteria, and Application Procedures
OSH-PIP Positions
OSH-PIP offers 4 fulltime positions. The OSH-PIP program code for the APPIC match is 2322.
All offers are contingent on drug screening and a criminal background check.
For additional information, please see our home page, Oregon State Hospital – Psychology Internship Program section.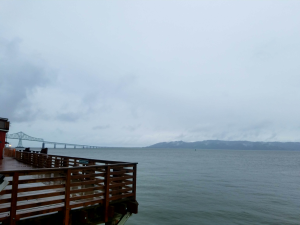 OSH-PIP Selection Criteria
Applicants meeting the following criteria will be considered:
Completion of coursework required by an APA/CPA-accredited doctoral program in clinical or counseling psychology
Completed a minimum of 500 intervention hours (earned as of application submission, projected and terminal masters' level hours are not included)
Completed a minimum of 75 assessment hours (earned as of application submission, projected and terminal masters' level hours are not included)
Defended dissertation proposal
Passed doctoral program's comprehensive or qualifying exam
Approved for internship by graduate training director
US citizen or eligible to work in the US (for non US citizens our HR dept requires documentation demonstrating eligibility to work in the US at the time of application, such as an employment authorization card or resident alien card)
Experience or special interest in working in an inpatient psychiatric hospital setting and/or with forensic populations
Additional qualifications include:
Applicants' amount and variety of practica experience
Research productivity (including dissertation)
Goodness of fit with our program (i.e., interest in evidence-based practices, severe mental illness, individual and cultural diversity, forensic psychology, Dialectical Behavior Therapy, risk assessment, geropsychology, etc.) determined through written materials and the interviews
Members of the Internship Training Committee (ITC) rate each applicant regarding the above information. These ratings serve to guide discussion of applicants' strengths and weaknesses by the ITC, which produces a rank order list. This list is finalized by the ITC and submitted to APPIC/NMS for the Match process. OSH-PIP welcomes applicants from diverse backgrounds.
Application Procedure
To apply, interns should submit their application packet to OSH-PIP through the APPIC Portal at https://portal.appicas.org/.
All application materials must be received by November 1 to be considered. If applicants are invited to interview, they will be notified by email on or before December 1. Interviews will be virtual, using Microsoft Teams. Interviews occur in January. When invited for an interview, prospective interns are asked to contact the Training Directors for any needed accommodations.
A complete application includes the following:
A complete on‐line AAPI (APPIC's standard application) with

A cover letter tailored to OSH-PIP including

Why you are interested in training with OSH-PIP
Why you believe you're a good fit for the program
Your goals for the training year
Your longer term career goals
How an internship with OSH-PIP will help further the above goals

A current curriculum vitae

Three letters of recommendation.

Two must be from persons who have directly supervised your clinical work.
Please do not submit more than three letters.

Official transcripts of all graduate coursework
Supplemental materials: One integrated assessment report

A report involving an adult with a serious mental illness diagnosis spanning at least two testing domains (e.g., intelligence, personality, response style) is preferred.
Please redact appropriately